What are men saying about Gut Decision?
★ ★ ★ ★ ★
Super! No more stressing about events and parties and wondering where the nearest restroom is located.
Holy Sh*t! I've tried laxatives and high-fiber diets, but Gut Decision finally helped me get regular.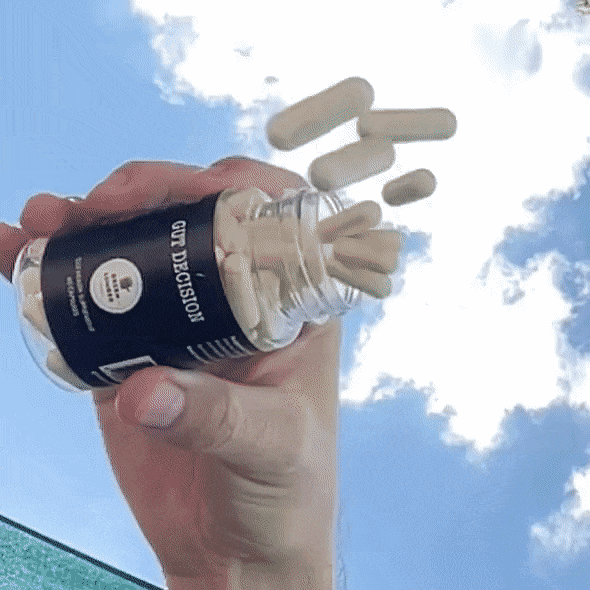 The best decision you'll make this week. Say goodbye to...
❌ Bloating
❌ Excessive gas & farting
❌ Digestive discomfort
❌ Inflammation
❌ Constipation
Gut Decision delivers more than just a healthy gut microbiome and a regular bathroom schedule.
Your gut health is linked to your overall body wellness and studies have linked it to mood, mental function, skin health and more.
With our unique combination of synbiotic (prebiotic + probiotic) plus postbiotics and phages, you're getting full-spectrum benefits for your entire body.
Each dose contains clinically-studied levels of our premium quality ingredients so you know it's packed with proven, potent support.
POWERFUL INGREDIENTS
science-backed & included at studied levels